You are currently working towards this big project to completely overhaul your website and your online marketing.

You plan to make all of your cross channel and email marketing completely seamless. So that the offline and online activities of your company successfully connect your message with your customers, wherever they come from.

Every aspect of your website's design has been talked through and you have your social channels set up, optimized and ready to go. You're on schedule and your boss is extremely pleased with the work you have carried out and you know it's going to be a big success.

Your website developer turns to you and informs you that your website is ready for content. Brilliant!

But FREEZE!! What content?

The content of your website has not yet been written, organized or in any way ready to go! *BREAKS SLAM* on your project (and it's most likely a Friday afternoon).

What do you do?
Delay the project whilst you write content? But then having your boss wonder why such a simple task was overlooked in the first place?
Swipe the content from another website? But then face the website getting blacklisted by the search engines for duplicate content which results in all your hard work destroyed by penalties?

Put together rashly written content that you know is not very good just to meet the deadline but then end up pushing a poor website live due to this? All leading to a very bad impression by those all-important website visitors who might just never come back? And also your boss?

Unfortunately, these kinds of scenarios are all too common. The creative buzz surrounding you when you are planning a website and thinking about the user experience causes many people to simply forget about the all-important content.

Content is a very important part of your website rank content can make or break your website in ways that you can never imagine. Spending hours and thousands of pounds on a pretty design can all be pointless if you don't have engaging and relevant content for your visitors.

So what do you do?
You plan your website content the right way from the very beginning!

To put you on the right path for organizing the content on your new website then check out our five top tips for organizing and planning content for your website below. and if you have any queries then contact us on www.hsim.in

Content Creation : Pen & Paper


Tip 1. – Good old pencil and paper!
you got a pen pencil and paper sheet of and quite simply write down how the top menu and the drop downs or subcategories of your top menu are going to be. You would likely have done this when you were looking at the UX of your website, but if not then this is a great place to start thinking about the UX of your website.

Once you have the top menu headings and the dropdowns/subcategories of the website then you can break these up and start thinking about the content needed for each of these pages of your website individually.

Many people find it beneficial to start thinking about pages on their website first and then begin to group them into categories for the top menu. This ensures that plans are put in place to have the right content for your website and appropriately named Menu names.

This planning can highlight the need for FAQs pages, for example, to further explain certain elements of your service or product instead of pages in their own right. This will ensure that your navigation on-site, as well as your content, is easy to navigate so that the visitor can find what they are looking for.

Categories of content needed can even be divided up and given to individual team members so that the work is spread evenly and has more resources to get done faster.

If you prefer to use tech for this then you can do the same thing on an excel spreadsheet or several other programs that allow for organization. Whatever works for you.

With this plan you can speak to colleagues, customers and even friends to see whether your content format is logical and simple to follow. This format can then provide you with a fantastic blueprint going forward so that there is consistency across the website.

Tip 2. – Images


It is often said that images can tell a thousand words, so why not use images to further express what your pages want to communicate to the customer.

The right image carefully placed in your content can draw more customers into the website and indeed stay on the website for longer.

Don't write a page worthy of Shakespeare and ruin it with a generic and uninteresting image. It needs to flatter the content and not work against it.

When planning your content ensures that you take the time to source the right image for the content if none are available then ensure that by the time the website is finished that at least one image has been sourced.

Remember that unique images on your website will appeal far better than stock images ever will.

Responsive
Tip 3. – Don't forget the web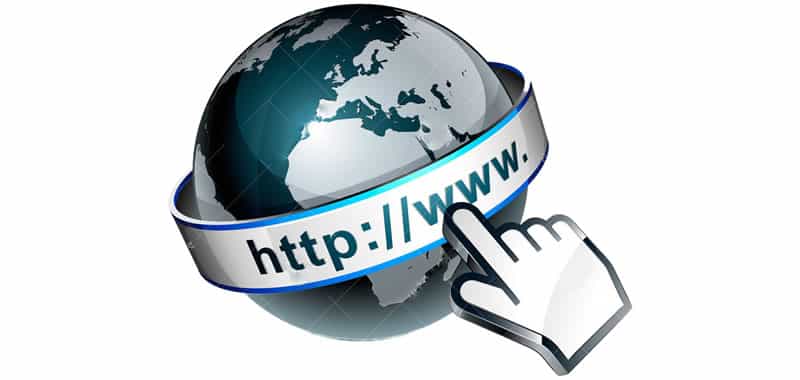 When writing your content, don't forget that it is for the web! It seems like a simple tip but you will be surprised by how often it is not followed.

The content on your website will be seen on a variety of different sized monitors, tablets, and phones. This means that you need to ensure that whatever device your content is seen on, that it looks right.

It can be as simple as ensuring that only short paragraphs are used, even small paragraphs of text will look huge on a mobile screen. Another good tip is to use sub-headings to break the text up into small manageable chunks that even a skim reader can follow and get the gist of the page.

Never lose sight when you are planning this content, and then writing it, of the fact that this is content for a website and not a report that will be read on an A4 sheet of paper. The way it's written needs to be made appropriate.

Tip 4. – Search Engine Friendly?


Nowadays there are many hoops to jump through to create the ideal content for your website; they include technical elements such as…

H1s
Internal Linking
Alt Tags on Images
Meta Information

These elements must be considered and included in the planning of your website content. It is better to take the time now to get your headings optimized and your Meta information captivating whilst in planning mode than in a rush at the end.

Don't forget that much of the website's search engine friendliness nowadays is focused on having unique, relevant and shareable content on your website. Check all your content and ensure that it is not copied from another source, that it is relevant for your target audience and that it is interesting so that people want to share it via social media.

Optimized and search engine friendly content needs to be at the forefront of any content writing efforts.

Valuable Content
Tip 5 – The most important tip
The most important tip when planning content is to always ensure that you give your clients what they want!

You may be happy to see pages about company history and your position in the company but your customers likely want to see special offers, the services on offer and how to contact you or buy from you.

Ensure that your content priorities the right information and presents it in a way that the client would want to see it. The easier you make the content to be read and understood then the easier you make the customer experience on your website and the happier your customers are likely to be.
Conclusion
Follow these simple 5 tips to ensure that you have successfully planned and organized the content needed for your new website. Planning from the beginning will save you many headaches and ensure that your finished site is worthy of your companies aims and website ambitions.